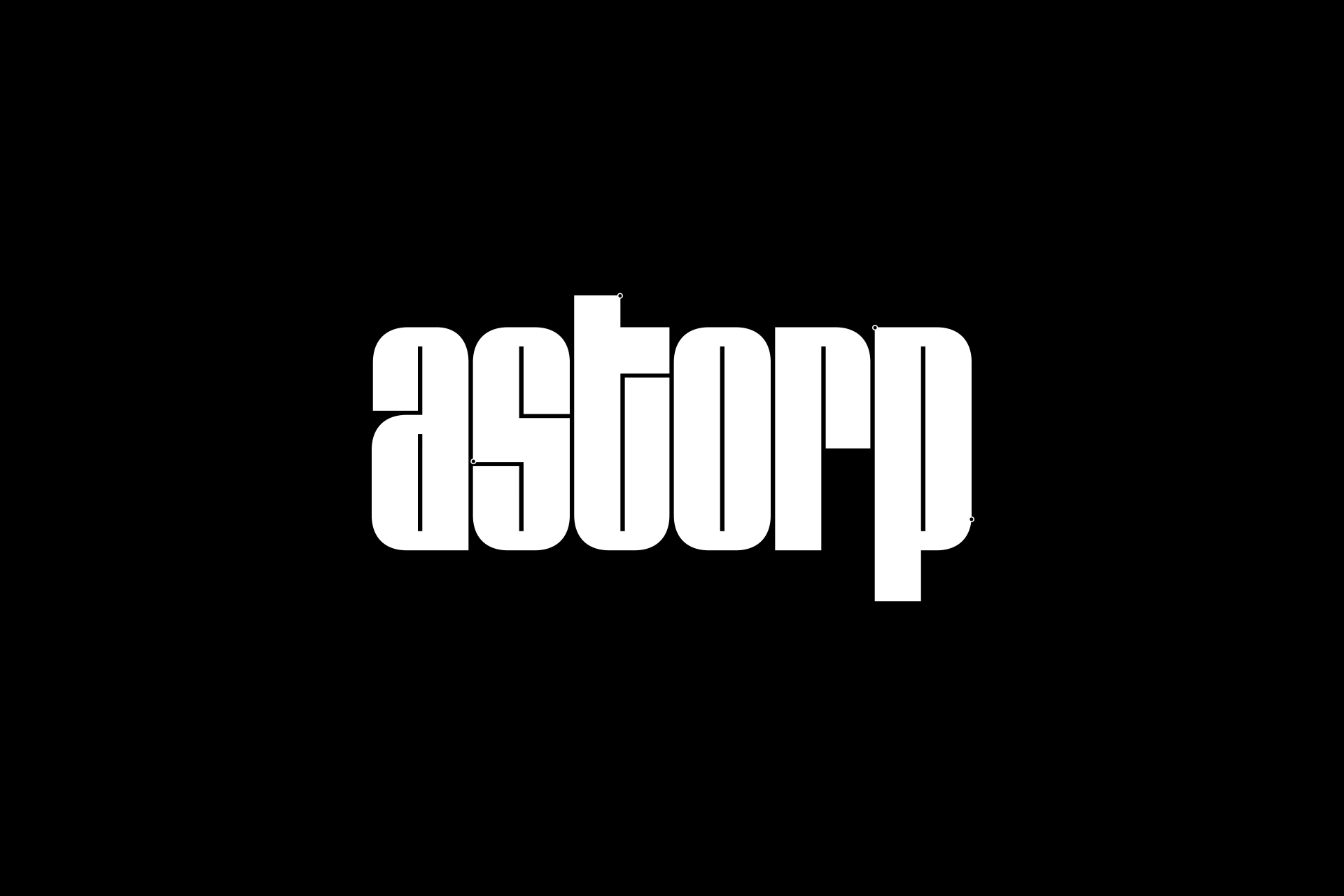 Astorp Occupier Solutions
Logotype and branding for Astorp — an independent Swiss company specialised in corporate real estate and 'work environment', helping clients to make their workplace project a success. Astorp approached me to design a visual identity that would perfectly reflect their well structured and innovative approach to workplace environments as well as look 'Swiss' and cutting edge.

I came up with the identity system that builds upon the Swiss approach to typography and structured, minimal and modernist design that has a strong presence and style. The logotype comes in 3 optical sizes: standard, small and extra-small with the necessary adjustments of white space and letter proportions for each size. The bold use of negative space and a custom display typeface became the focal elements of the visual identity – instantly recognisable and easy to use, those elements unify and simplify the system. Smart iconography uses the white space in the same way as the typeface does and creates a surprising and memorable look.